VV VOLUNTEER SIGN UP SHEET BELOW VV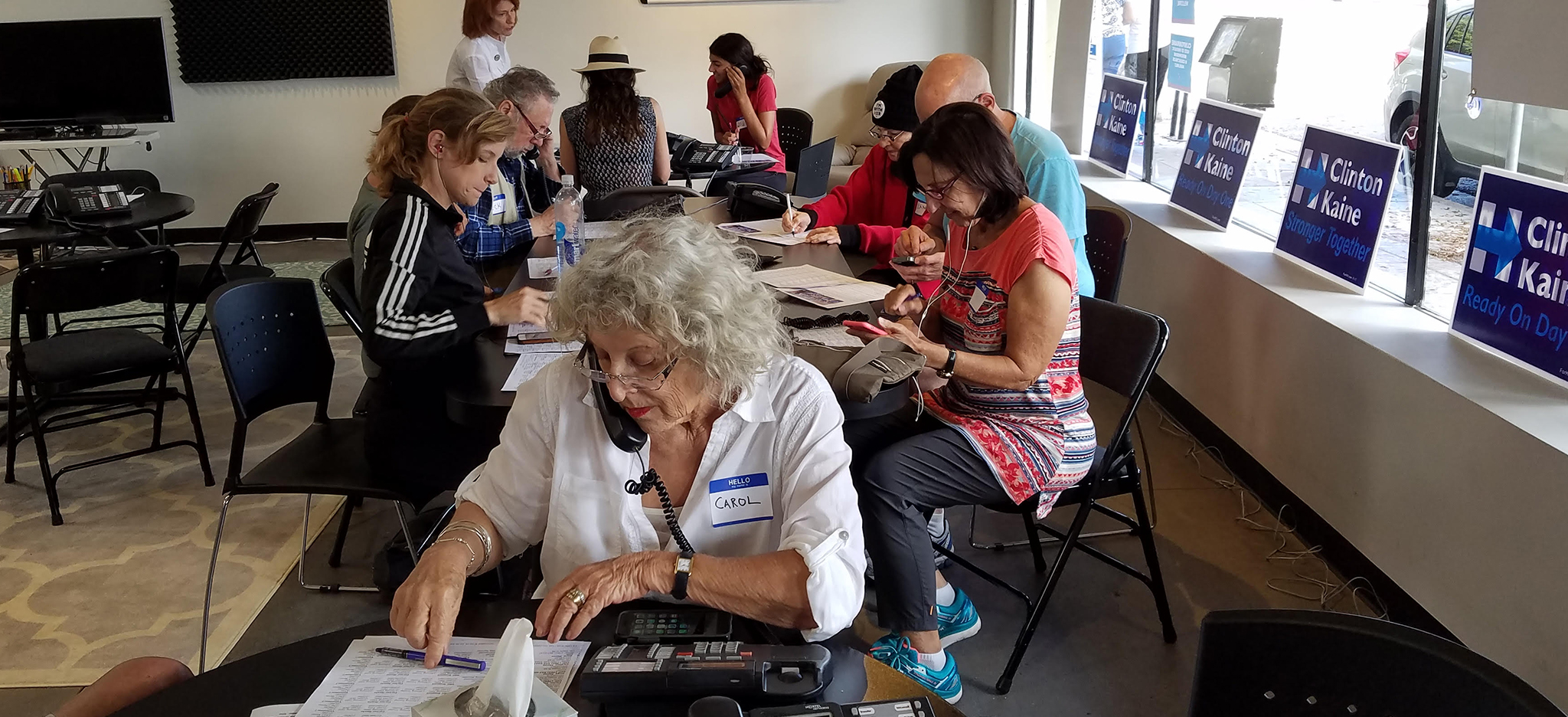 Come be a part of the local grassroots campaign to ensure Hillary Clinton and Democrats win this November up and down the ticket!
There are many volunteer opportunities at the Westside Democratic HQ including:
Text Banking
- EXCLUSIVELY launched at the Westside Dem HQ for the Southern CA area, allows us to blanket voters in key battleground states. We're encouraging our supporters to vote early; this can be the difference in the election and we need the backbone of our volunteer team -- people like you -- to help! These are PERSONAL text messages, not spam. You'll love the results of your efforts.
HQ Tabling Representative
-Voter Registration, Volunteer Sign-Up and HQ/Election Awareness at table on Montana Ave.
Phone Banking
-Calling Voters in California and Battleground States to collect data and persuade for important candidates and propositions.
Data Entry
-Entering data collected via phone banking. Volunteers should be able to bring their own laptops.
Volunteer Recruiting Calls
-Call to schedule volunteers for future shifts.
Special Event Setup and Event Food Committee
-Help setup tables, chair and decorations and organize food for our special events and phone banks.
Bus Trip to Canvass in Nevada & Arizona
-Day and over night trips to the important battleground state Nevada to canvass and get out the vote in Las Vegas!
Just RSVP using the form to the right. We look forward to seeing you soon at the HQ!