Biden and Democratic Merchandise Available NOW!
This is the best way to support our Westside Democratic HQ and get your Dem swag needs satisfied! So please, take a look and choose what you like! 
Use our link and up to 50% of each purchase supports our work to hold the House, flip the Senate, and Dump Trump! 
• Nearly 200 items to choose from, with more to come!
• Union-made (most in CA)!
• Free shipping!
• Proceeds will help us to open our physical Westside Dem HQ when it's feasibly possible to do so!
🍬Time to Celebrate and Declare our Independence on July 4th! 
What? 
As we get through this pandemic,  we all have a lot of competing priorities, including the myriad of charities we have donated to and which continue to need our help. Nevertheless, as we all know it is also a top priority that we get rid of Trump. So please consider giving to our presumptive nominee, Joe Biden. Based on the most recent information Trump and the RNC have a war chest of $187 million, and Biden and the DNC have only $57 million.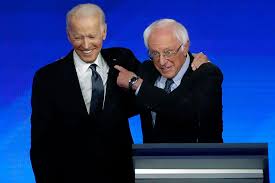 Who?
Our confirmed line up includes (with more being added!):
Rep. Karen Bass (CA CD37)
Dolores Huerta
LA County Supervisor Sheila Kuehl 
Michelle Kwan
Rep. Ted Lieu (CA CD33)
Holly Near
Rep. Adam Schiff (CA CD28)
Lily Tomlin
Bruce Vilanch
Alfre Woodard
When? 
July 4th online (a link to the event will be emailed to all donors)
3-4pm PDT
RSVP or Donate! 
The President is striving to destroy the rule of law, our healthcare system, our environment, our economy, and the security of We, the People. And, now due to his
gross negligence and incompetence in handling this pandemic, he's endangered our very lives. He must go. 
Joe Biden has the experience, honesty, compassion and competence that our nation desperately needs.  He will help us move toward the enduring promise of America; one of hope, truth, justice, and unity. 
This election is about We, the People rising up to save our democracy.
We, the People CAN defeat Donald Trump, but ONLY if we all unite and work together to end this national nightmare. There has never been a more important time to get involved. None of us wants to wake up on November 4th regretting that we didn't do all we could.
While Biden is ahead in the polls, there is a long way to go until the election, and we know Trump and team will stoop to the lowest of lows. Democrats, Independents, and non-Trump Republicans have to make up ground in raising the funds critical to running a national campaign. Please consider a donation to Joe Biden.    
Trump and the RNC have a war chest of $187 million
, and Biden and the DNC have only $57 million.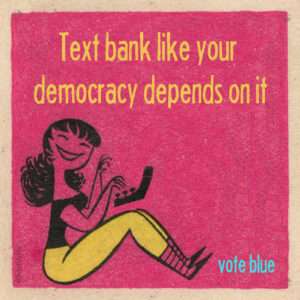 🙌WE HAVE TEXTING!
We led the charge to make 130 thousand texts to voters in the CA 25 May 12th election!
Sign up here to join our Text Team
No experience necessary - we'll train you.
OR,
Volunteer to Make Calls and Write Postcards!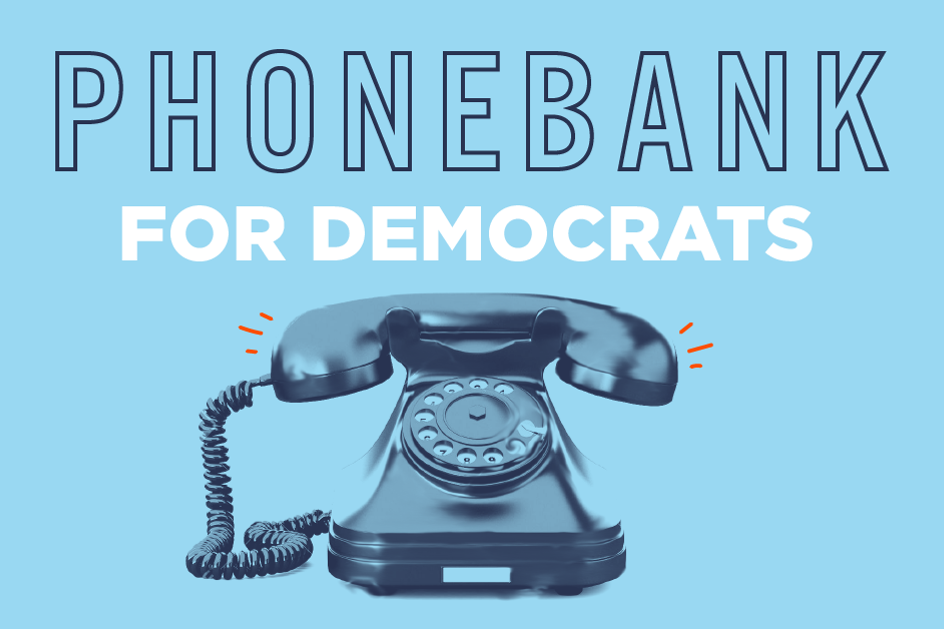 With the new reality of Covid19, our first priority at Westside Democratic HQ is to keep all of us safe and healthy. We have suspended all in-person events, such as phone banks, trainings, fundraisers, and meetings. We'll continue to follow the guidelines laid out by Governor Newsom, the 

LA County Public Health Department

, and the CDC.
But, our work goes on! To protect our democracy, our planet, and our public health, we need a Democratic House, Senate, and President! Few things have made Trump and McConnell's incompetence more clear than their mishandling of this crisis.
All of our phonebanks have gone virtual. We start each session with a brief Zoom conference to talk about who we're calling and catch up with each other, and if everyone wants, we do a little happy hour at the end to talk about our calls and enjoy some much-needed camaraderie. If you're home and wanting a break from the news or family life or whatever else is going on for you - WE NEED YOU! 
And we have nearly daily opportunities to participate. Click on the day and time below that works best for you to sign up:
You can call from home anytime between 10AM and 9PM. Links and calling information are available from us when you sign up.
If you are interested in sending postcards, we can help you do that! We have addresses for Mark Kelly in AZ and to encourage folks to sign up to vote by mail in Florida. 
If you are interested in volunteering from home,
please 

click here

 to let us know what you'd like to do,
and we'll be in touch to get you started!
It's Now or Never... Our Democracy is at Stake!
 Mission: SAVE OUR DEMOCRACY 
DONE!  Flip the House: together we did that in 2018 - now we need to hold those seats! We're working in California to hold the 7 flipped seats and take back more! 
Next! Flip the Senate: Our California Senators are secure but to block Trump's nightmare appointments we must flip Senate seats in Arizona, Colorado, and beyond.
Then! Flip the White House: Everything about Donald Trump is an insult to our Democracy and the progressive values we all hold dear. From LGBTQ+ rights to border policy to disability rights to climate change to a woman's right to choose to…. The list goes on and on of the ways that Trump has shamefully put wealth-building and cronyism ahead of the values Americans hold dear. We will support and mobilize for the Democratic nominee and take back the White House in 2020!
Make a donation today https://secure.actblue.com/donate/westsidedemhq2020#basics 
Join us in our fight to save our country by phone banking, text banking, canvassing, and registering voters.