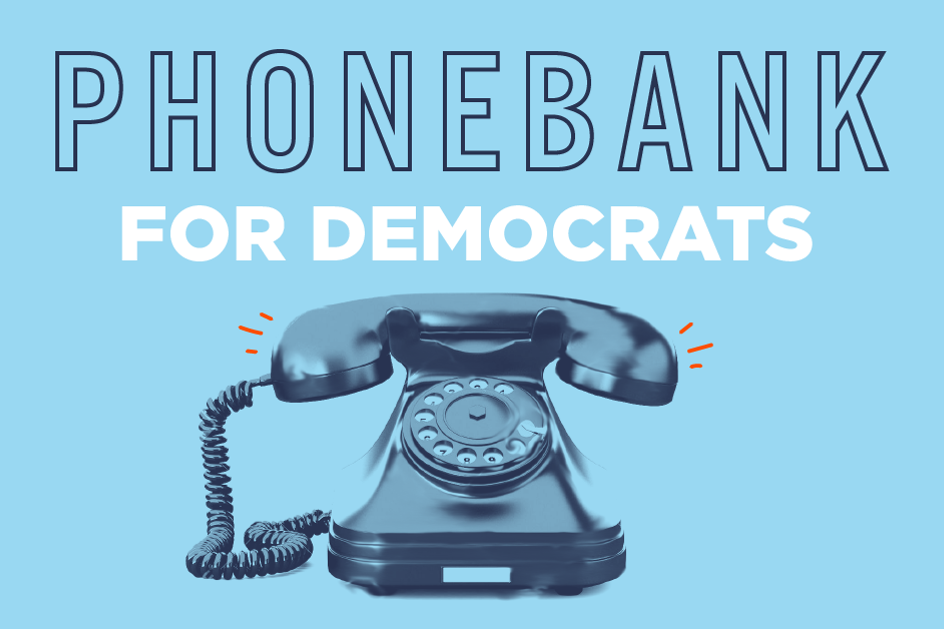 Time To Get Back On The Phones and Texts!
With the new reality of Covid19, our first priority at Westside Democratic HQ is to keep all of us safe and healthy. We have suspended all in-person events, such as phone banks, trainings, fundraisers, and meetings. We'll continue to follow the guidelines laid out by Governor Newsom, the LA County Public Health Department, and the CDC.
But, our work goes on! To protect our democracy, our planet, and our public health, we need a Democratic House, Senate, and President! Few things have made Trump and McConnell's incompetence more clear than their mishandling of this crisis.
All of our phonebanks have gone virtual. We start each session with a brief Zoom conference to talk about who we're calling and catch up with each other, and if everyone wants, we do a little happy hour at the end to talk about our calls and enjoy some much-needed camaraderie. If you're home and wanting a break from the news or family life or whatever else is going on for you - WE NEED YOU! 
And we have nearly daily opportunities to participate. Click on the day and time below that works best for you to sign up:
Call for Biden/Harris, Battleground Senate Seats, or both!
Saturdays and Sundays
bring your friends and family to our virtual community!
No experience necessary - be a part of the movement!
Come by for a shift or stay all day!
Monday, Tuesday, Wednesday, and Thursday
Training will be at the beginning of each shift.
The early start time lets us call North Carolina, which is our #1 target state.
(We call Iowa, Montana  Arizona and California then too).
Textbank Group: 
GOTV Phone Bank for Christy Smith for Congress (CD25)
and Kipp Mueller for State Senate (SD21)
Tuesdays 6 - 8pm
Hosted by CADEM / UDH / WDHQ
 GOTV Phone Bank for Christy Smith for Congress (CD25) and Kipp Mueller for State Senate (SD21)
 Saturdays 12:00pm-3:00pm
Hosted by CADEM / UDH /WDHQ
You can call from home anytime between 10AM and 9PM. Links and calling information are available from us when you sign up.
If you are interested in sending postcards, we can help you do that! We have addresses for Mark Kelly in AZ and to encourage folks to sign up to vote by mail in Florida. 
If you are interested in volunteering from home,
please 

click here

 to let us know what you'd like to do,
and we'll be in touch to get you started!