Republicans, wealthy Trump donors, and right wing extremists are working together to disrupt California's progress by recalling our Governor Gavin Newsom. 
Help us show support for our Governor Gavin Newsom, by voting No on Recall!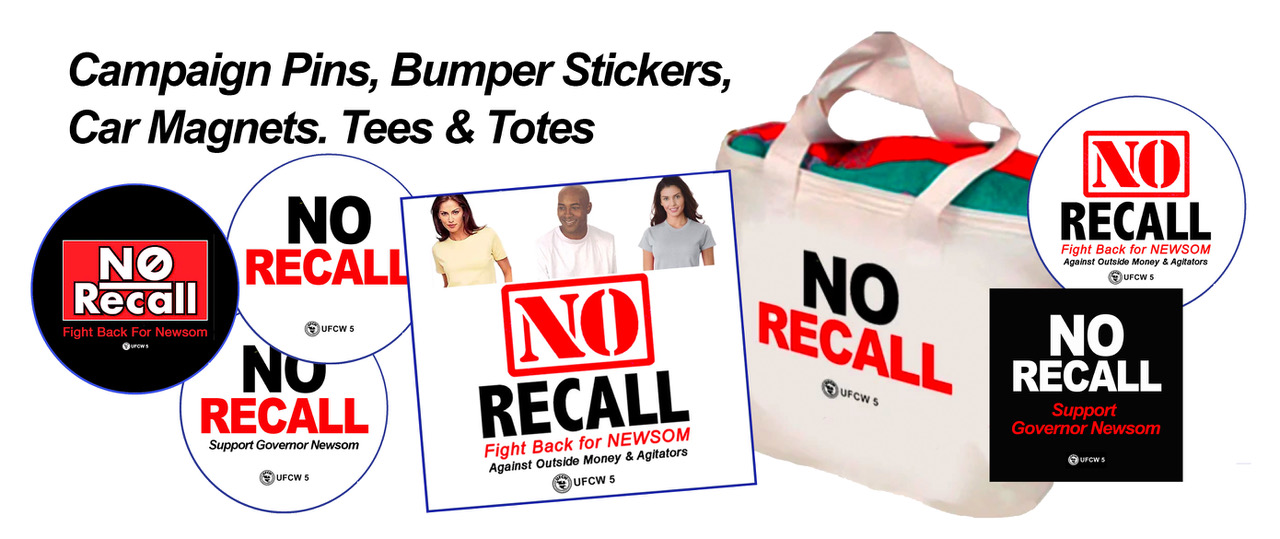 Start shopping HERE!
Biden & Democratic Merchandise!
This is the best way to support our Westside Democratic HQ and get your Dem swag needs satisfied. So please, take a look and choose what you like! Or get something for a friend! Use our link and up to 50% of each supports our efforts to defend Democrats.
There are nearly 200, union-made, items to choose from! You'll receive free shipping and proceeds will help us buy postcards and stamps!
Help Support the HQ! Now featuring a Collector's Corner! Start shopping HERE!

COMING SOON – classic collectibles from past presidential campaigns!