VV VOLUNTEER SIGN UP SHEET BELOW VV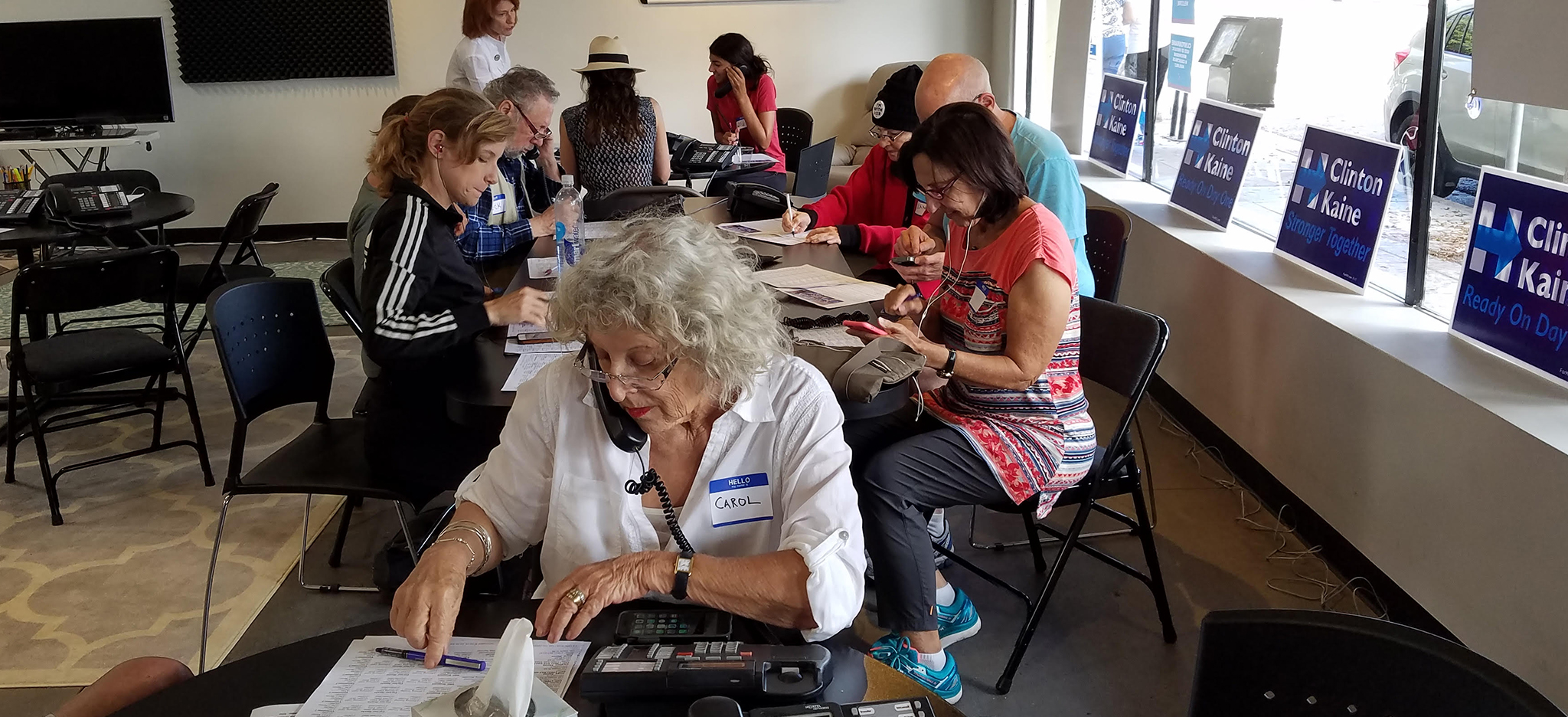 There are many volunteer opportunities at the Westside Democratic HQ including:
Canvassing - We are training volunteers and coordinating buses and carpools for door knocking – this is a critical activity and the best way to boost turnout!
Voter Registration - We need to register thousands of new voters in flippable districts – pair up with a friend and spend the afternoon finding the next wave of Democratic voters!
Phone Banking - Call Voters in flippable districts to collect data and persuade for important candidates and issues voters care about.
Sign Up To Join California Phone Banking
This form signs volunteers up to phone bank as individuals or phone bank leaders.
Let us know when your group is phone banking into our California flippable districts and we will help you to publicize it.
This is the public document available to anyone - links to each of the district's Information Libraries which are also public documents.
Code Blue National Daily Action Page
Please use the link below to find other activities:
https://www.swingsocalleft.org/events/category/resistance-events-actions/
You can find out about other training activities here:
https://mailchi.mp/cc3138f90ca4/la-activism-news-3818-tasty-know-how-nuggets-for-the-hungry-activist